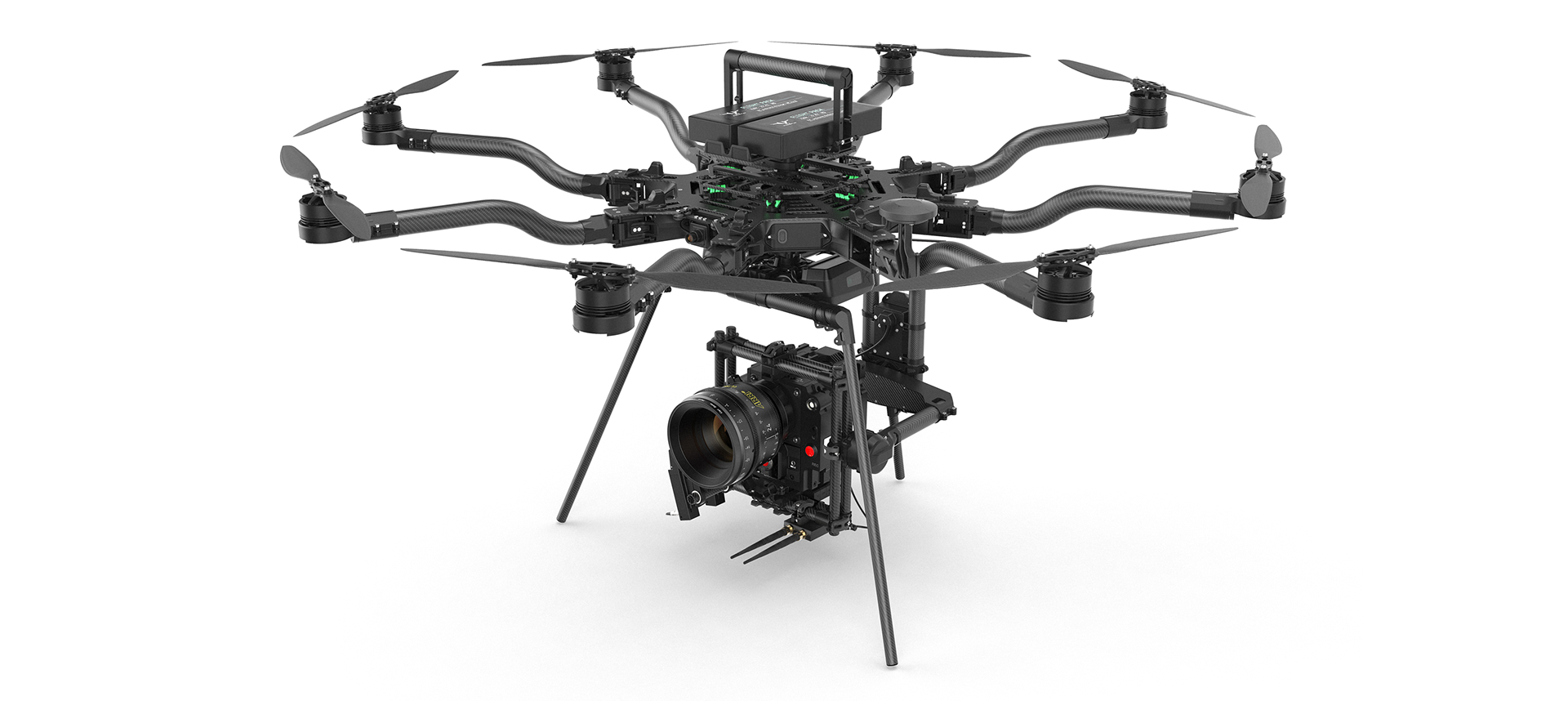 Ugly Building Blocks
One problem we have is that the existing QGC app was a mess and an eye sore. The app not only needed an interface face lift but also some structural improvements. The current app also shows every parameter adjustment, this was intimidating and unnecessary.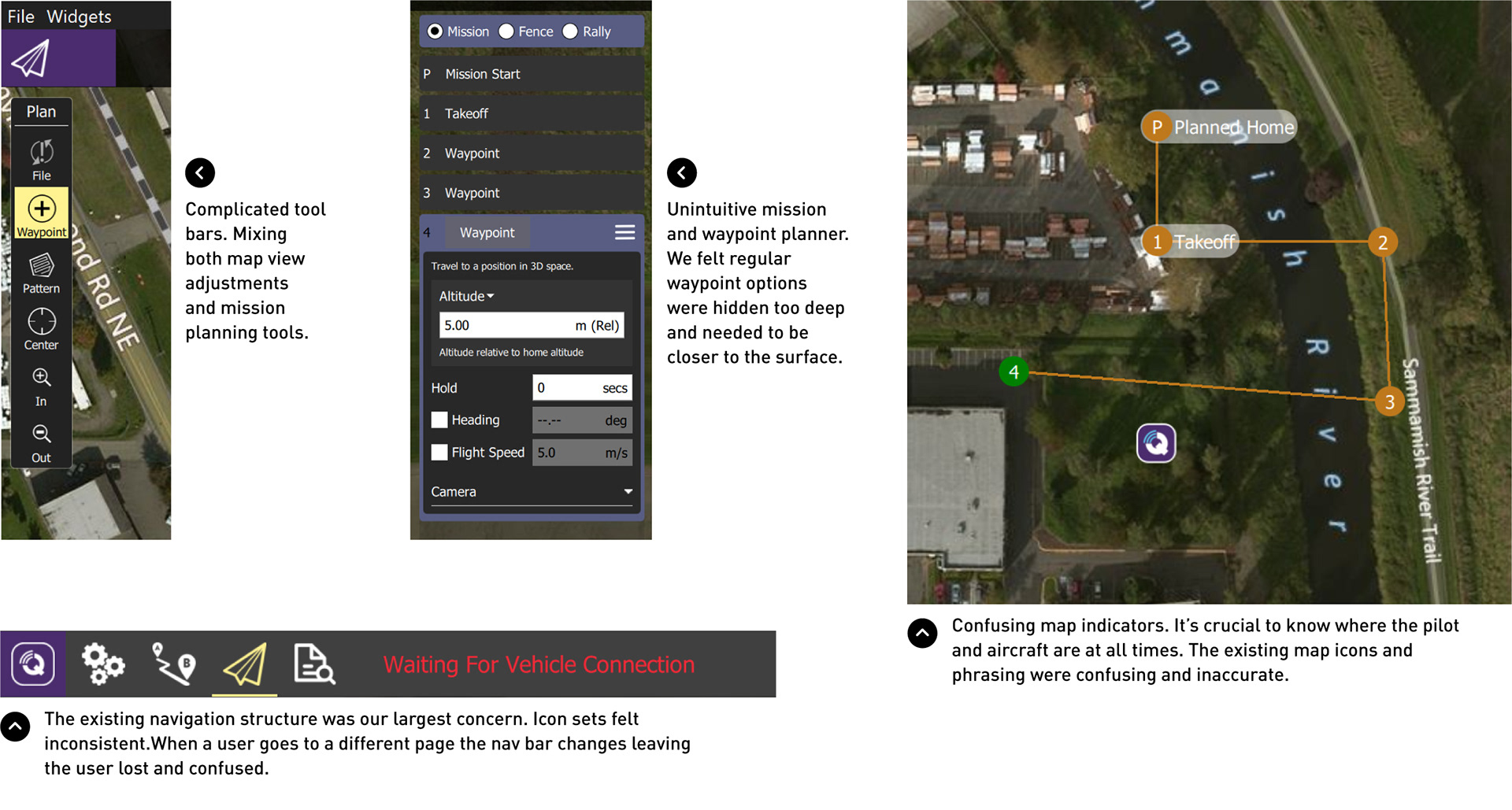 Personas
Creating personas for this app really showcased the board user-base we wanted to target. Current customers, new customers and future customers with future products.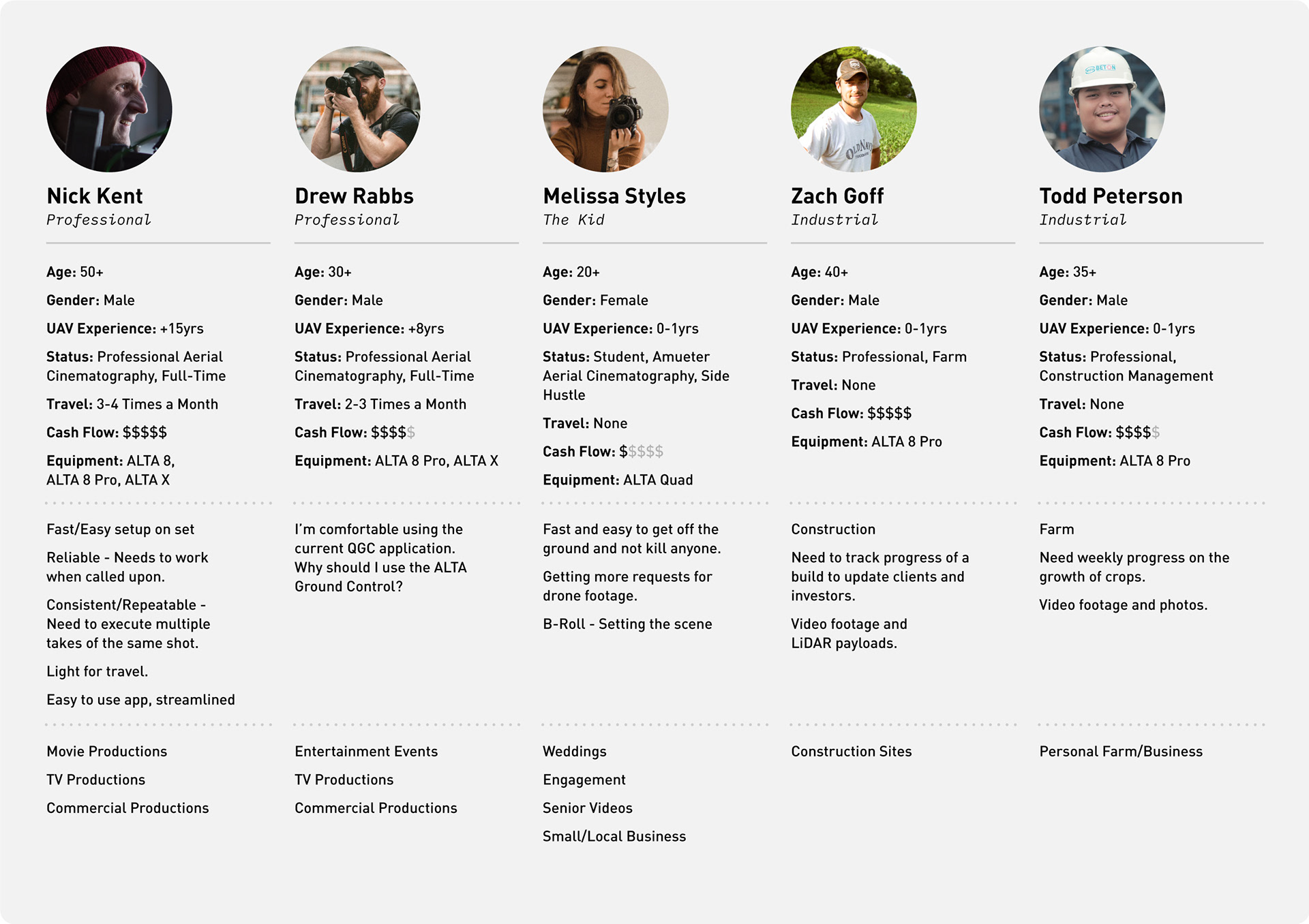 Early Prototype
ALTA Ground Control was primarily designed in Adobe XD. Being able to prototype and share ideas quickly helped us make proper decisions.
Iconography
A new set of complicated icons were designed and applied to not only navigation but also to identify the status of connectivity.  
App Icon
Freefly has several applications for their products. We want to maintain a cohesive aesthetic for each of these apps but also have the ability to quickly identify which app is which. Staying along the darker tones in addition to the ALTA blue as an accent, we are able to accomplish both.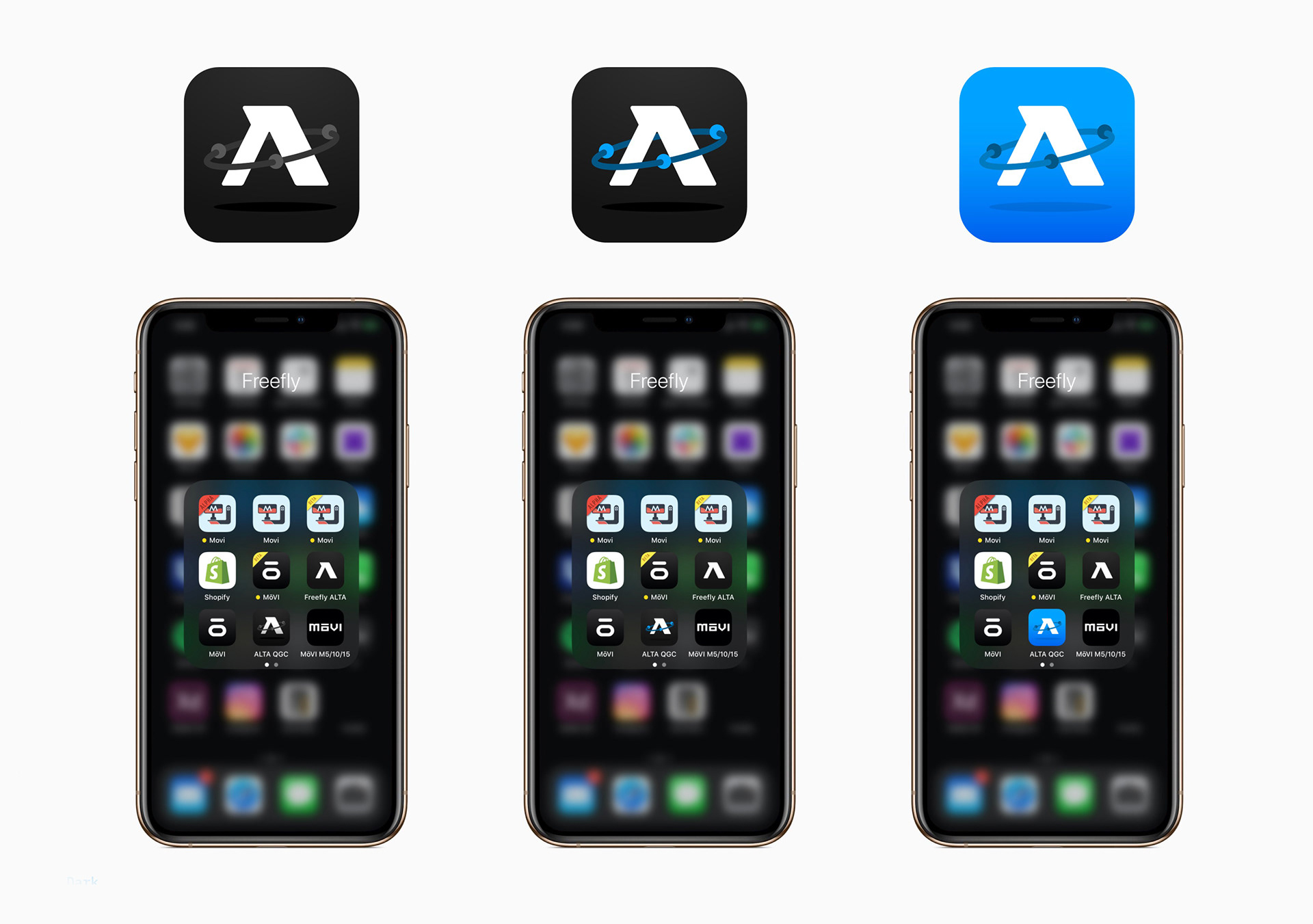 The Mess
Below are a collection of screenshots of different UI and iconography directions explored.